Coding in the Name Of Tanja Pislar
From musician to Makeshift: A hacker's journey
By cbm
Welcome to the sixth of our Makeshift Friday Bio interviews, written by yours truly. 
As a high school student in Slovenia, Makeshift's talented hacker Tanja Pislar was actually quite against the machines. "I thought I was going to be a musician," she says. "And at the time I thought 'machines are not art'. Programming isn't from your soul."
Tanja, a talented pianist, drummer, bass, and guitar player has since come around to programming, web design and illustration (her illustrations grace this piece). And unsurprisingly, it was music that got her into computers in the first place.   
Siouxsie and the Banshees - Christine
While studying textile design at Ljubljana University, the light of the early Internet flicked on for Tanja and she hasn't looked back since. "My days and nights switched," she says. "I spent nights in the computer room on Geocities building websites and skipped lessons during the day when I would sleep." 
She continued to work in web development and dabble in music, chemistry and economics before deciding to leave Slovenia and focus on computer science at the University of Southern Denmark. After graduating and working for a web company in Denmark, Tanja moved to Edinburgh, Scotland to work for A Small World, a members-only travel club, where she immersed herself in the expansive world of Ruby on Rails. 
Whenl Tanja found a job ad for Makeshift, one that offered unlimited holiday, ultimate flexibility and zero client deadlines, she was entice to say the least. Tanja, who has wanted to move to London since the age of 16, took the train down to meet the team.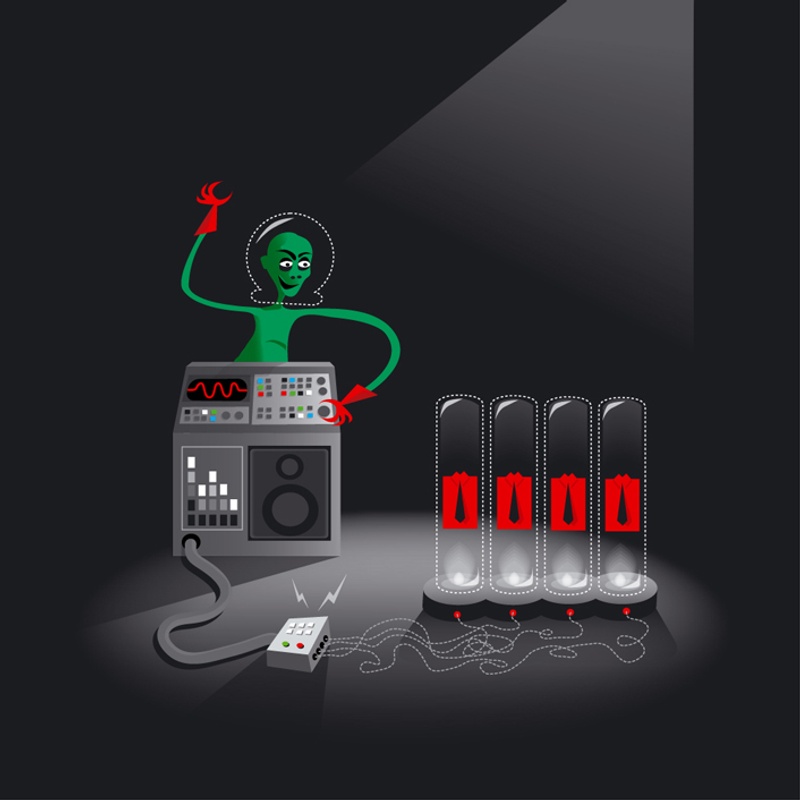 Kraftwerk - Spacelab
Unfortunately, her first project with Makeshift was a bit of a disaster. Sick and stressed out, she hacked on
Savemates
as a freelance project and a way to get to know the team. In a matter of days, she was offered a full-time position. She's since been focused on building
Wrangler
, our data analytics platform. 
Wrangler lets a startup team query its database and understand how people are using its product or service. Considering her history working with multiple web companies, I ask Tanja about one of the most important lessons she's learned along the way. 
"I've learned that everybody always thinks: 'if they build it, they will come', but this never happens."
"You have to understand how and why users are on your site. And you have to do this through data and customer development, not building new features," she adds. 
When it comes to coding languages, Tanja's a little bit in love with Elixir. "It just looks so beautiful," she says, describing it like a curator might explain a fine piece of art. "It's like when I saw Python or Ruby or Coffeescript. I like languages when the syntax appears beautiful...Unlike Java and PHP, which are ugly." 
When Tanja's not coding, she's writing. 750 words per day to be exact, as part of a little thing called 750 Words, an online, collaborative exercise in daily writing. She is now on her 59th day of freewriting 750 words per day, working towards day 100.

"I write what's in my head and how I feel in the moment when I wake up in the morning and have a coffee," says Tanja, who's been a writer from a young age, always writing in English, curiously, despite the fact that Slovenian is her native tongue.
Tanja also maintains a blog called Heroes Never Panic, a collection of resolutions, professional updates and thoughts on technology. When I ask her what the title means, she says:  

"If you panic, you can't make the best choices because you're paralyzed by your circumstances. Heroes never panic. I am not a hero yet, but it's something I want to become."
While maybe not a hero yet, it's fair to say that Tanja has made her peace with the machines. For more musings on life and code, follow Tanja Pislar on Twitter and Github.